Financial issues prevented Barcelona from signing players during last season's transfer window, but this season, Barcelona is working towards signing new players to Camp Nou in the January transfer window ahead of next season.
Barcelona's style of football has changed and they have earned good points since the arrival of Xavi Hernandez, however, injury issues are still one of the problems Barcelona is facing this season and it has forced them to depend on several of their academy players.
Well, apart from injury problems, Barcelona could soon be facing the issue of being out of the contract before the end of the season or in six months. With that, let's take a look at 5 Barcelona players who could leave Camp Nou in six months time.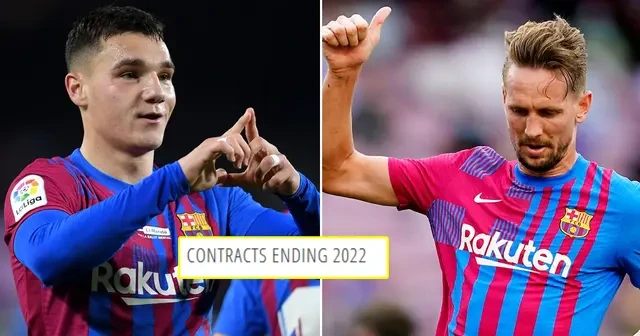 1. Dani Alves plays as a right-back for Barcelona and he is back at Camp Nuo five years after bringing an initial trophy-laden spell at the club to a close. Dani Alves is 38 years old and he is currently on a modest contract with Barcelona which runs until June 2022 unless the Catalans decides to let him go or extend his contract for one more season.
2. Ousmane Dembele plays as a striker for Barcelona and he has made a great impact on the club since he arrived. But as things stand, Ousmane Dembele could be on his way out of Barcelona in June 2022 if the Catalans do not work on something to make him stay.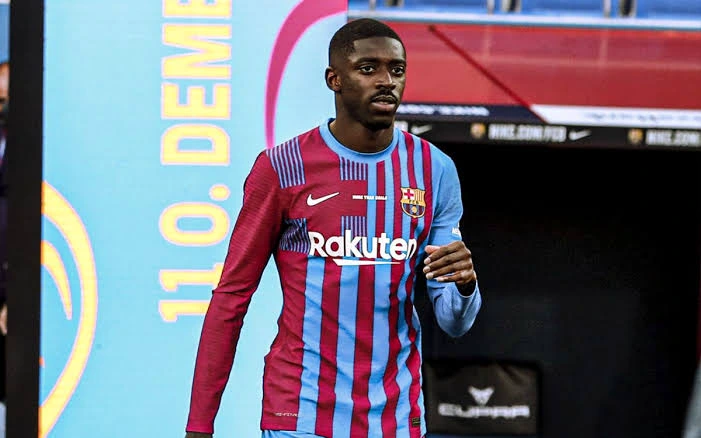 I think that Xavi Hernandez see him as a very big part of his plans in Barcelona but he has so far refused to sign the contract extension offered to him by Barcelona as he wants more wage increase.
If things keep going this way and Ousmane Dembele does not sign any contract with Barcelona until June 2022 then, he could end up as a free agent although, clubs like Liverpool, Tottenham Hotspur, Manchester United, Chelsea, and Newcastle United have shown interest in the player due to his style of football.
3. Sergi Roberto is a Barcelona central midfielder who can also operate as a defensive midfielder, full-back, or even a winger. He is very versatile with his style of football.
Xavi Hernandez is used to Sergi Roberto's versatility, involvement, and commitment when it comes to featuring him in any game, but if he wants Sergi Roberto to stay back at Barcelona, Xavi will need to convince him to accept a significant pay cut since he is the only Barca captain yet to accept a pay-cut and also extend his contract at Camp Nuo.
Currently, Sergi Roberto is still recovering from surgery but his contract will expire in June 2022.
4. Ferran Jutgla is one of Barcelona's young strikers who is yet to sign a new contract at Camp Nuo. He could either leave Camp Nuo for free at the end of the season or sign a new deal and then get a loan transfer to another club.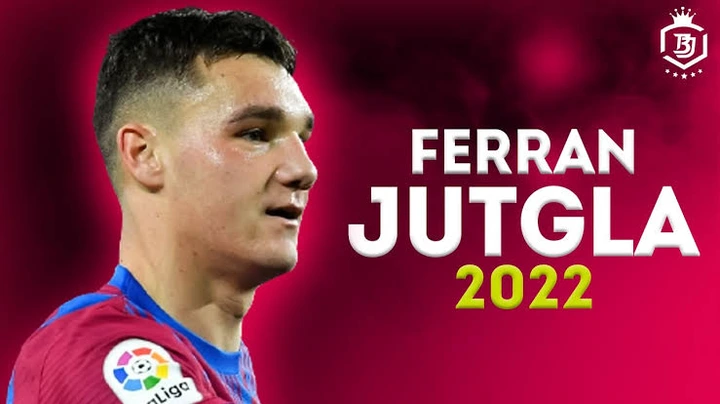 Several clubs in Spain and across Europe, including Villarreal are interested in signing him if his contract expires in June 2022.
5. Luuk de Jong has been doing good lately after scoring three goals in his last three games for Barcelona. Barcelona signed Luuk de Jong from Sevilla on loan until 30th June 2022 and they agreed to pay his wages with an option to make the deal permanent. Luuk de Jong could leave Barcelona in June 2022 if the Catalans do not work towards extending their loan deal with him.