Arsenal secured a draw in their Carabao Cup clash against Liverpool at Anfield earlier this evening. It wasn't the best performance from Arsenal but they deserve to get a positive result from the game.
Though, Arsenal players deserve to be praised for their great level of compactness throughout the course of the game. Liverpool managed to create just one shot on target despite having 78% of the ball.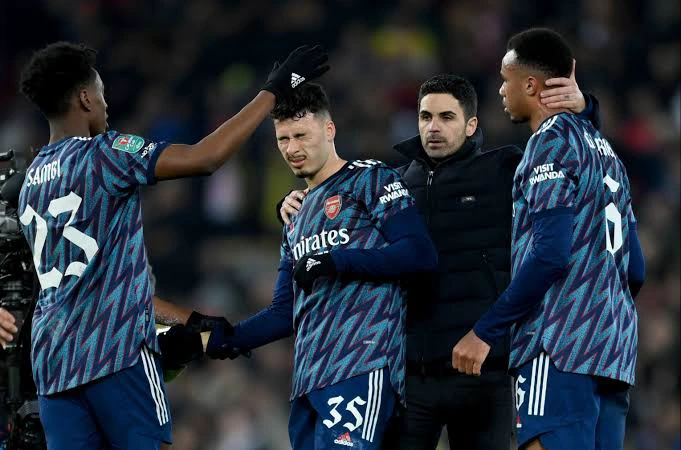 Arsenal were forced to defend after Xhaka received a red card for his outrageous challenge on Diogo Jota in the 24th minute.
Though, Arsenal's positive result is clearly due to the great performance of the players but we can't underemphasize the tactical changes made by Mikel Arteta in the game.
Arteta's changes helped Arsenal maintain their defensive shape and that made it difficult for Liverpool to create chances in the game.
After Xhaka's red card, Arteta wasted no time as he introduced Rob Holding in the game. It was quite unclear why Arteta decided to bring in a central defender when his defensive midfielder was sent off. However, that decision worked out for Arsenal in the game.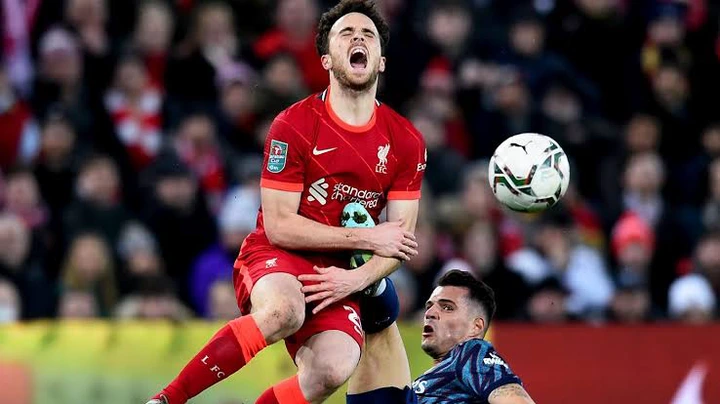 Rob Holding didn't play a defensive midfield role as he was spotted in the box for most part of the game. It was a great tactics from Arteta who instructed Holding to join the back four rather than play as a defensive midfielder.