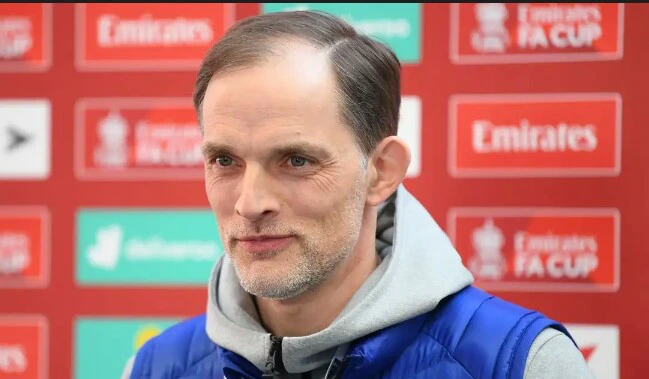 Chelsea coach Thomas Tuchel. Photo | football London
Chelsea fans have been left disappointed after manager Thomas Tuchel send a clear team's transfer message. This comes after the Blues were thrown out of the Premier League title race following a 1-0 loss to Manchester City.
Kevin De Bruyne's wondergoal saw Pep Guardiola's men move 13 points clear of Tuchel's men in what is deemed as the last straw in the German tactician's hopes of winning the top-flight in his first full season in charge of Chelsea. Although literally out of the premier league title race, the Stamford Bridge outfits have a chance to win a title this season since they're already in the Carabao Cup final, fourth round of the FA Cup and in the Champions League Knockout stages.
In a report by The Mirror, Tuchel claimed that he believes Chelsea do not need to make signings this month. This came as a surprise to fans who have been calling for more reinforcements following the shaky display from the team. Injuries have seen the London-based club drop vital points against strugglers such as Burnley and Everton. Englishman Ben Chilwell was ruled out for the rest of the season, and his compatriot Reece James is also out with an injury. The absences have left the side looking stretched and it was expected they would try to boost their options through the transfer market this month. However, Tuchel's comments have left fans worried of what may.