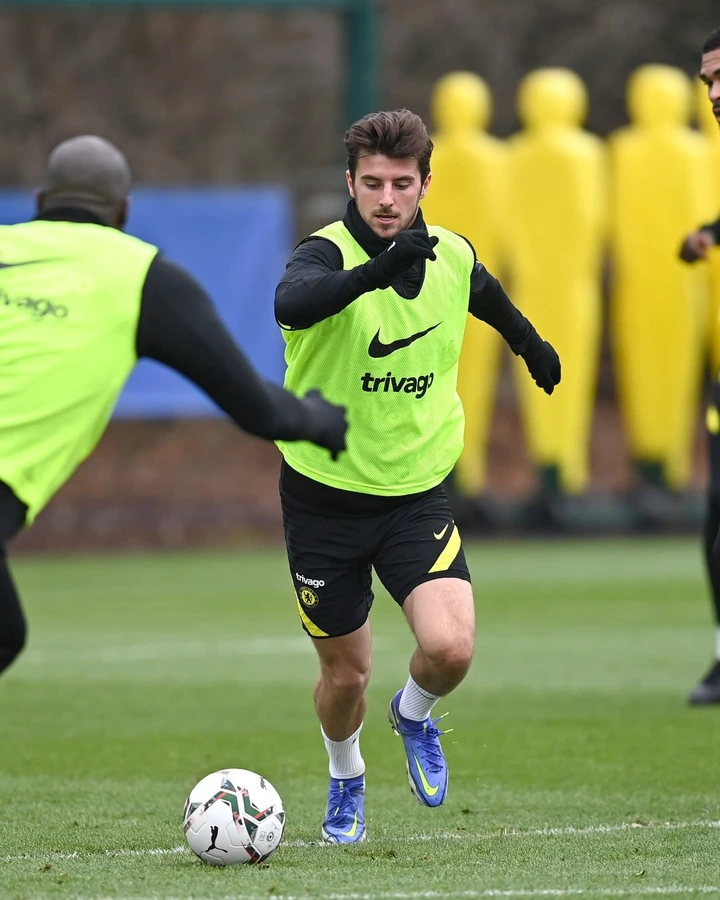 Chelsea football club players trained this evening ahead of their away trip to face Tottenham Hotspur at white hartlane on Wednesday the 12th of January.
Chelsea won the first leg at stamford bridge by 2-0 and will hope to hold on to that lead which will be enough to help them advance to the finals.
The likes of Mason Mount, Marcos Alonso, Kepa Arrizabalaga and Mateo Kovacic were all spotted at Cobham, they look ready from all indications.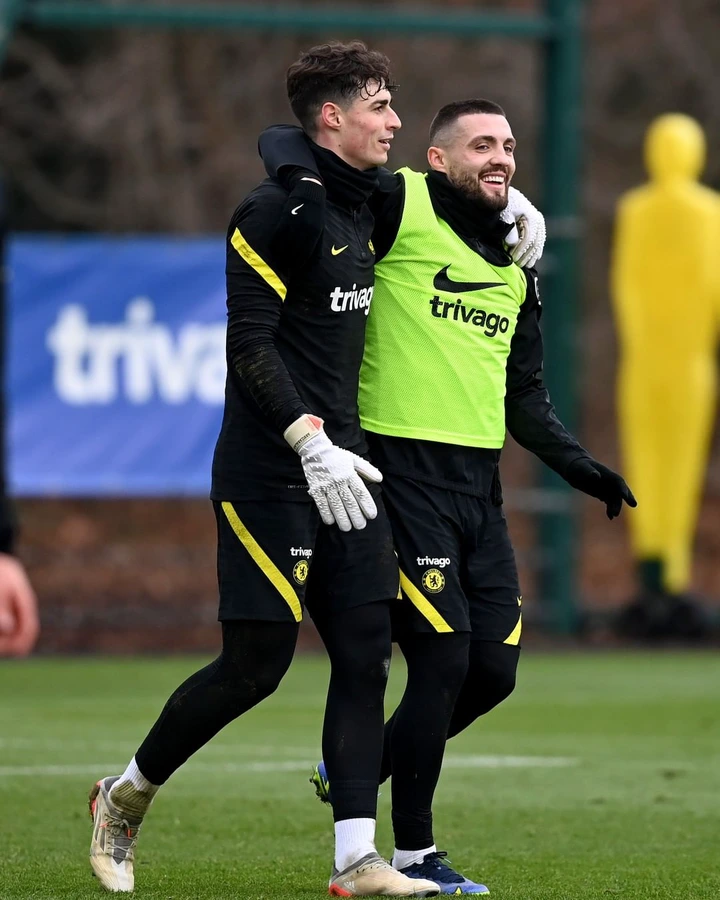 Kepa Arrizabalaga and Mateo Kovacic all trained.
The coach will hope that the likes of Ngolo Kante and Thiago Silva are able to join up with the rest of the squad ahead of that game.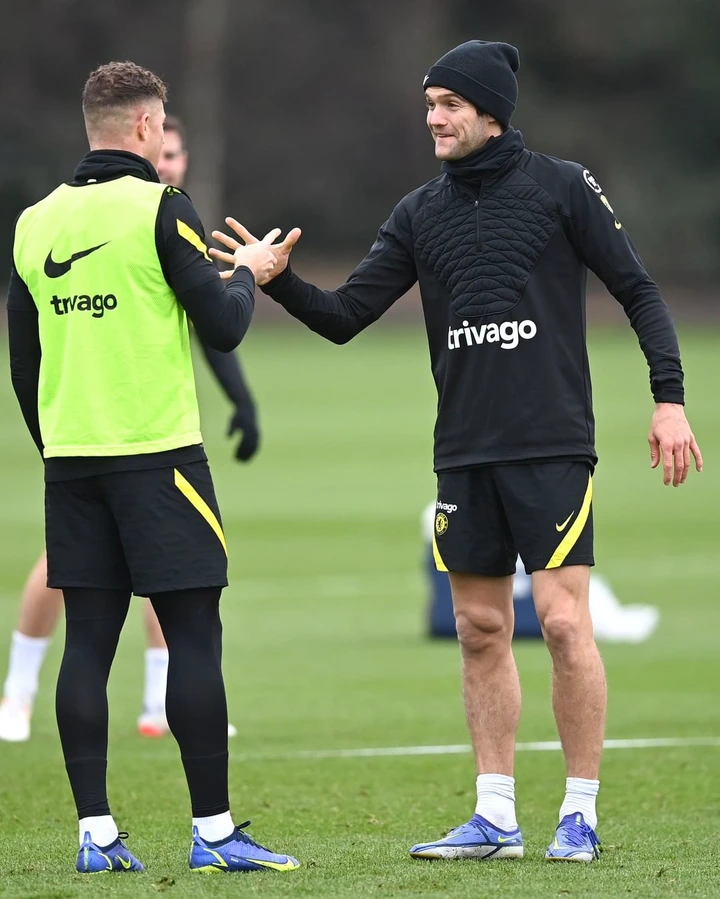 Marcos Alonso and Ross Barkley in today's training session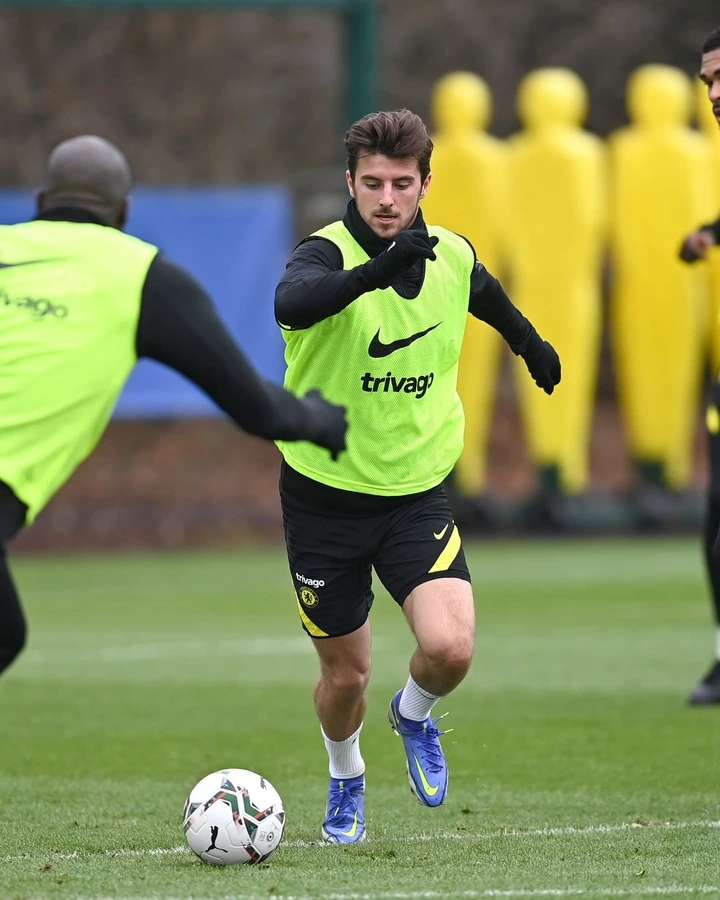 Birthday boy Mason Mount in training session.
Chelsea still have both Reece James and Ben Chilwell out with injury but they will be happy to call upon everyone else for this second leg.
Ngolo Kante and Thiago Silva is expected to feature this Wednesday.