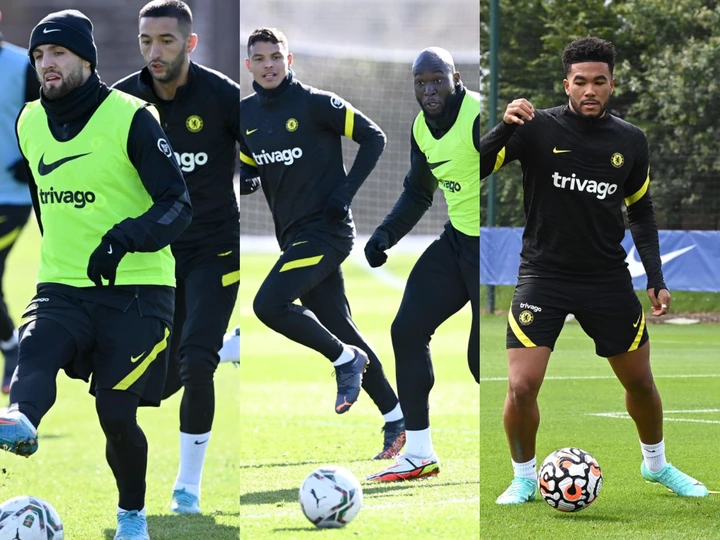 Chelsea football club will come up against Liverpool in tomorrow Carabao cup semi-finals at Wembley hoping to take home another trophy in the space of two weeks.
They enter into that game as a slight undergo against a Liverpool side who are challenging Manchester city for the league title but that position of an underdog is exactly were Chelsea usually thrives in.
Below we will be looking at few players who could help Chelsea lift the trophy.
Thiago Silva. At 37 the experienced Brazilian centre back Thiago Silva remains arguably one of the best central defenders in the world, use both his experience and leadership skills to guide Chelsea to the very top.
Chelsea currently have one of the best defensive record in Europe and Thiago Silva is a big part of that record.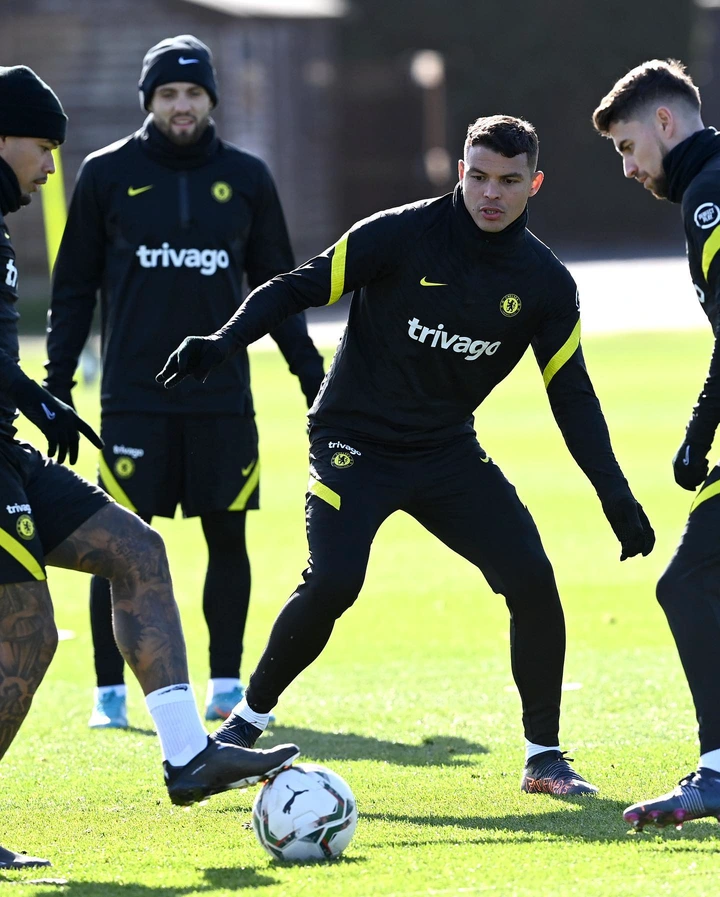 Thiago Silva in training.
Hakim Ziyech. The wing wizard is enjoying a great run of form and Chelsea will be relief to have him back for that Sunday clash, he has become the spark in Chelsea attack in recent weeks and Liverpool have to be weary of his skills.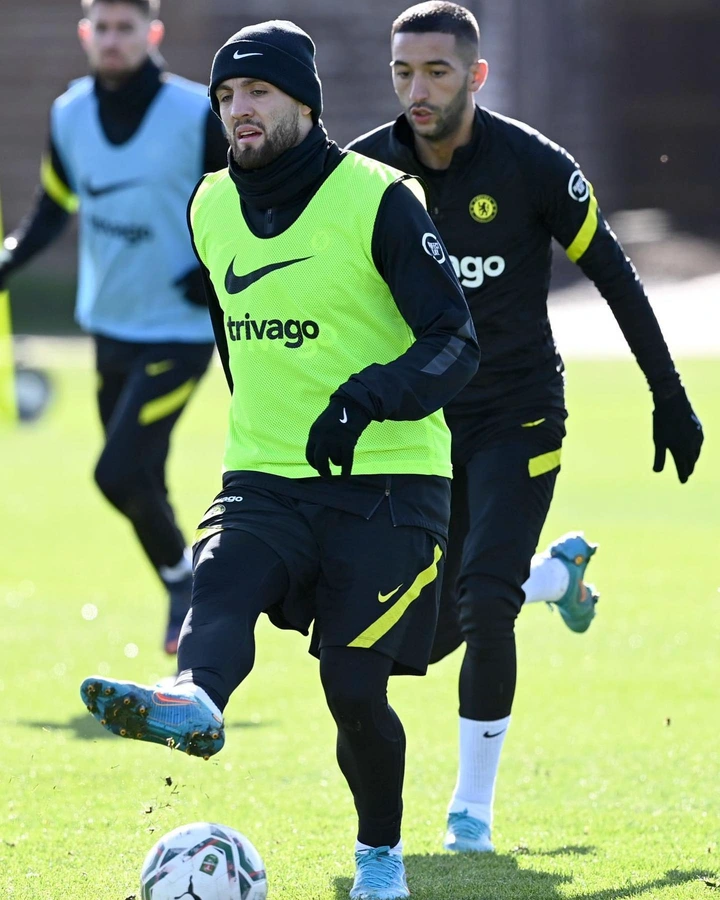 Hakim Ziyech behind Mateo Kovacic in training.
Mateo Kovacic. Arguably the best midfielder in England behind Ngolo Kante, he returned to full training session after his mid week injury and will probably be starting on Sunday.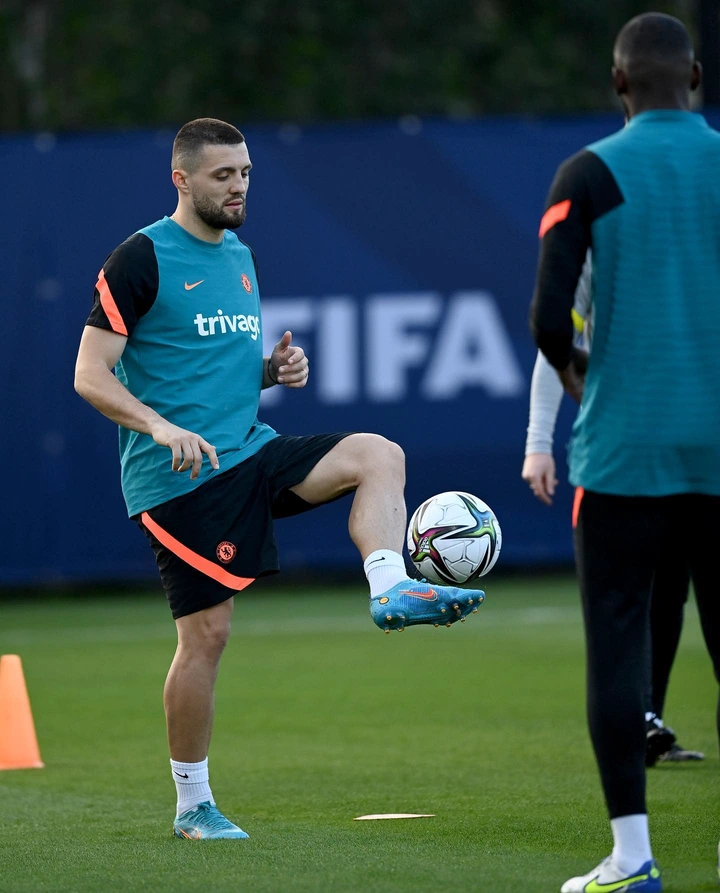 Mateo Kovacic
Romelu Lukaku. He was benched in midweek and should be eager to prove a point whether he starts or comes from the bench, this could the game he finally announces himself on a big stage.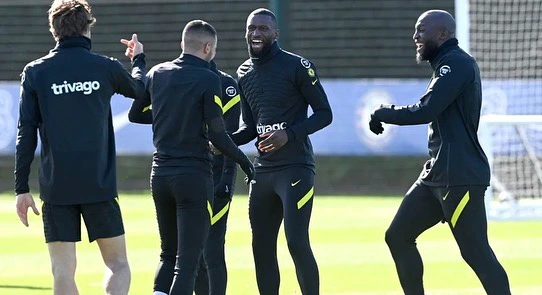 Romelu Lukaku happy and ready for EFL final.