As regards the 2021-2022 UEFA Europa League round of 16 second-leg fixture, Barcelona will be playing against Napoli today at Stadio Diego Armando Maradona stadium, exactly 9pm in the evening. Of course, the first-leg ended in 1-1 at Camp Nou last week, so the Xavi Hernández's men are expected to win today, in order to be able to make it to the quarter-finals.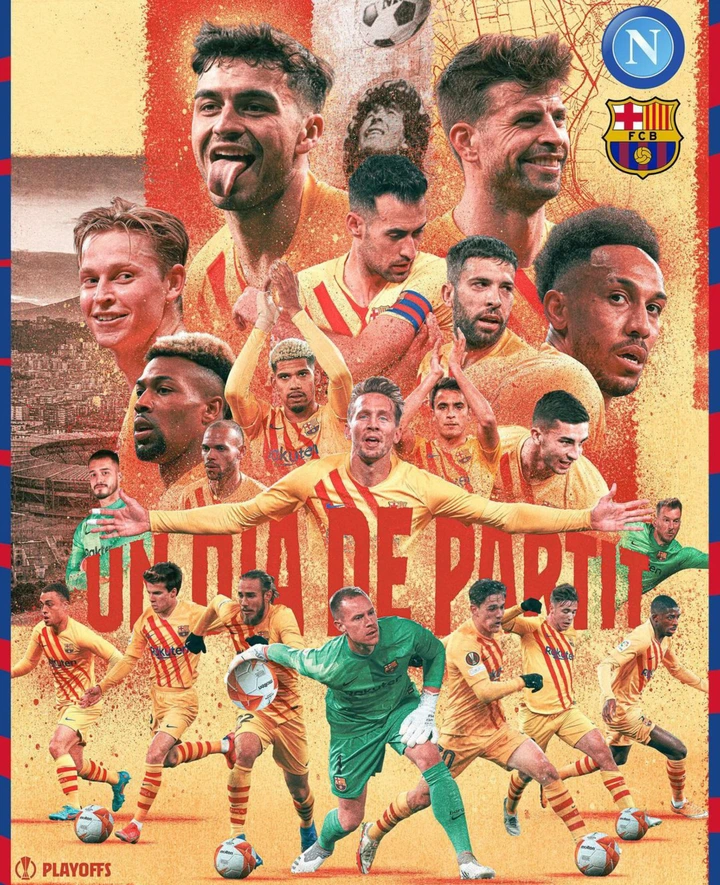 Meanwhile, there's a particular way Barcelona could lineup against Napoli this evening, without the likes of Ferran Torres, Ousmane Dembélé, Dani Alves, Eric Garcia, and Memphis Depay. Nevertheless, the formation is enough to destroy the Luciano Spalletti's men, even though Napoli are making waves in the Serie A league.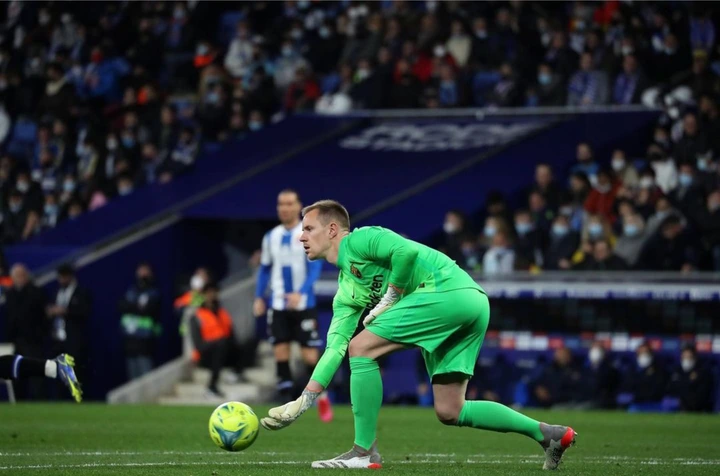 Apparently, Marc-André ter Stegen is expected to be on the goalpost against Napoli today, as he remains Barcelona's No.1 goalkeeper and he has the ability and capability to deny the Luciano Spalletti's men. So, the Xavi Hernández's men may make it to the quarter-finals, with the German goalstopper this evening.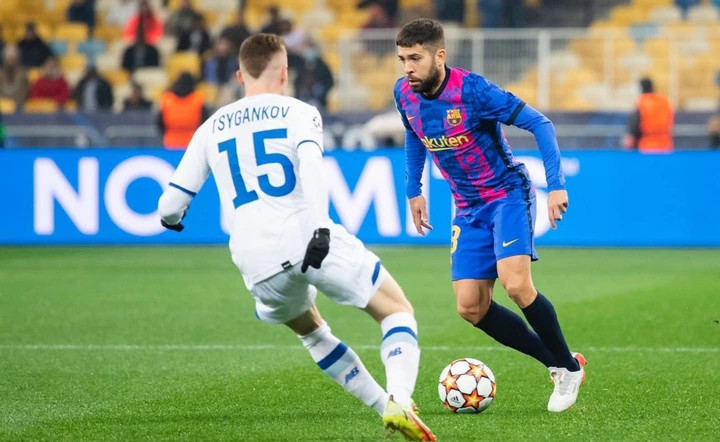 As regards the defensive line, Dani Alves isn't expected to play today, because he's not registered. As a result, Sergiño Dest will play as a right-back, Jordi Alba as a left-back, whilst Ronald Araujo and Gerard Pique will play as centre-backs. Without a doubt, Napoli are somehow dangerous up front, but this 4-man defensive setup is enough to accommodate their pressure.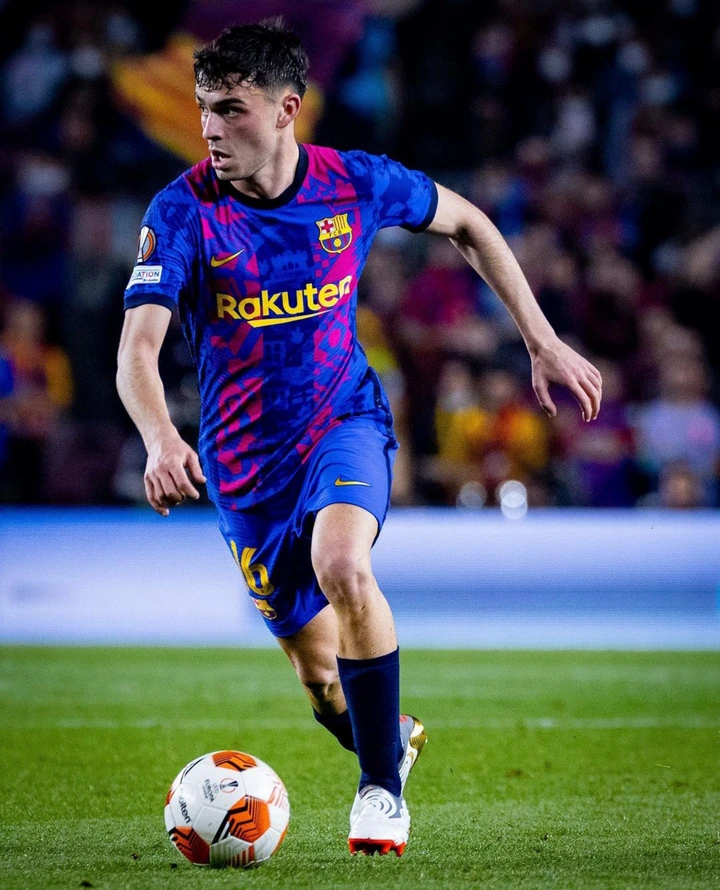 Speaking of the midfield, Sergio Busquets will retain his position as a defensive midfielder, while Pedri González and Frankie De Jong dazzle as double box-to-box and deep-lying midfielders. With this formation, Barcelona will have enough space to subdue Napoli in the midfield, because Pedri and De Jong are brilliant creators and passers.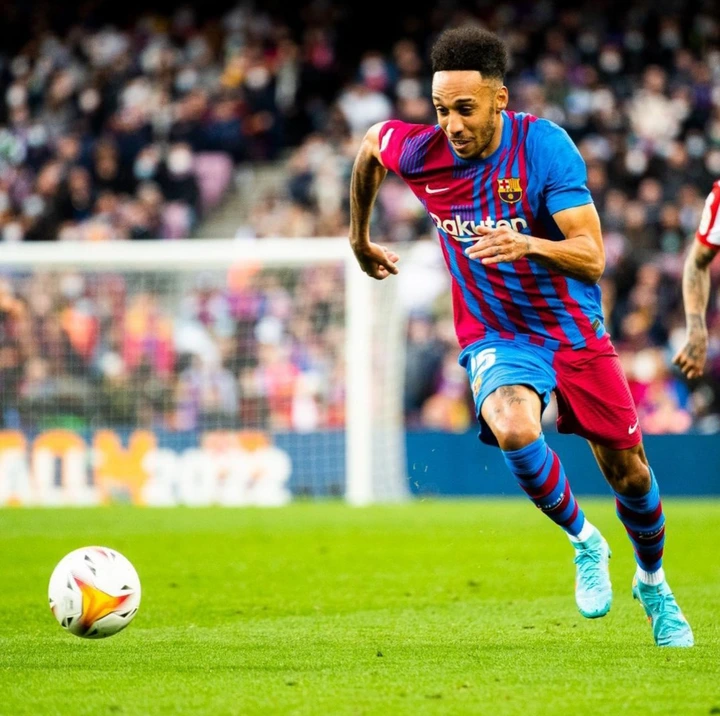 Lastly, on the frontline, Ferran Torres isn't expected to start against Napoli today, because he missed many chances in the first-leg. With all that being said, Pablo Gavi replaces him as a left-winger, Adama Traoré will attack from the right-wing, and Aubameyang continues as a central-forward. The Gabonese forward was fantastic against Valencia on Sunday, so he's expected to continue his brilliant form at Stadio Diego Armando Maradona Stadium.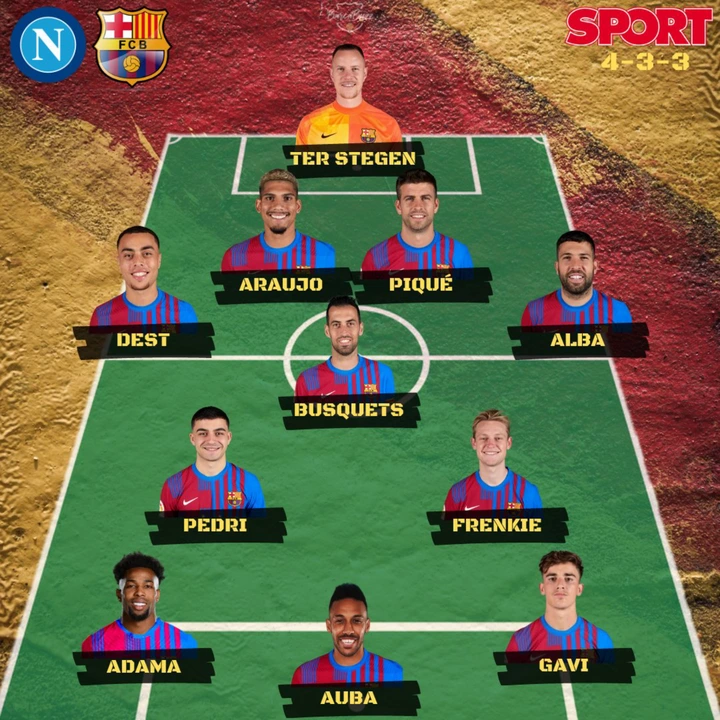 Can Barcelona win against Napoli today with this lineup?