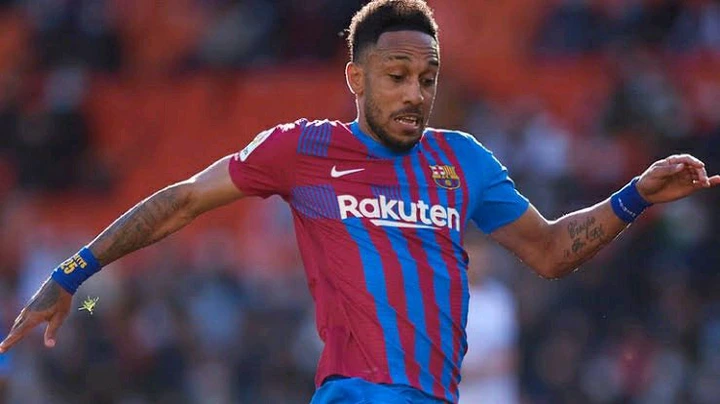 Aubameyang was one of the best forward for the Gunners who helped them to reach Europa final and won FA title. He was among the golden boots winner back in 2019 after they tied up at 22 goals with Salah and Mane.
He left the team this season when Arteta put him out on the bench for an extended period of time owing to disciplinary difficulties with the team. He was warmly welcomed by Barcelona, and he has since established himself as a key player for the Spanish giants, having been in excellent form in recent matches.
Gabriel Martinelli is one of the Gunners' talents who has the ability to fill up the void left by Aubameyang. As one of Arsenal's most improved players so far this season, the Brazilian attacker has been a standout performer. He has scored in all but one of Arsenal's games this season, allowing them to keep pace with the top four in the Premier League.
This indicates that Gabriel Martinelli's outstanding performance this season has demonstrated that he is capable of filling in the gaps left by Aubameyang if given additional opportunities to do so.